Short description
Personalized couple necklace with birthstones
SECURITY
100% secure store
DELIVERY
Free delivery anywhere in Canada
Return policy
Quick and easy 10 day return
My Love Couple Necklace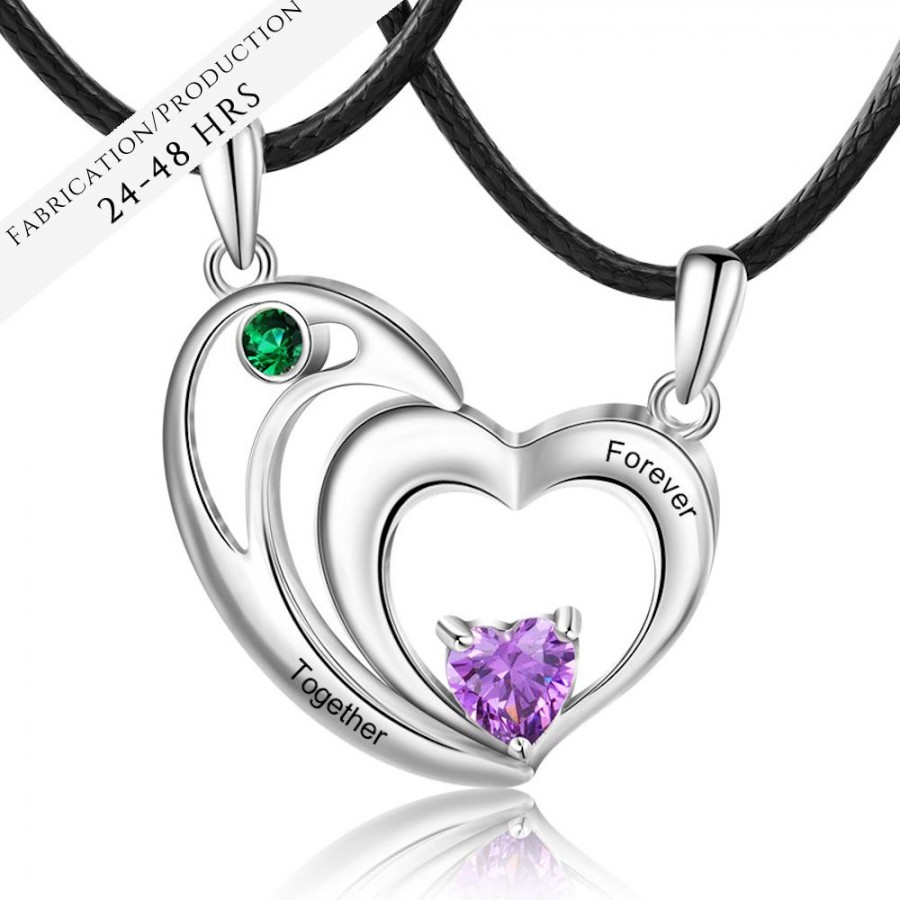  
Short description
Personalized couple necklace with birthstones
SECURITY
100% secure store
DELIVERY
Free delivery anywhere in Canada
Return policy
Quick and easy 10 day return
Product customization
Don't forget to save your customization to be able to add to cart
Customize
arrow_drop_downOverview :
Share your customization with your firends
A beautiful couple necklace! Perfect for him and her. The pendant for men is masculine and original. The woman's pendant is soft with its heart-shaped stone. This duo represents love, commitment and fidelity. Both pendants can be personalized with your engravings and birthstones. They are of great beauty and their shape fits into each other to represent the union.
Couples necklaces are a powerful symbol of the love between two people. They are simple and personal gifts that will touch the heart of the recipient. They come in a masculine style for him and a feminine style for her. 
The perfect gift for couples who love each other!
Data sheet
Product material

Stainless steel 316L

Precious stones

Zirconias Grade AAA

Pendant length

Men: 25mm Women:20mm

Width of the pendant

Men: 12mm Women:15mm

Chain length

Adjustable 18 to 20 inches
Customers who bought this product also bought:
Regular price

$249.00

Price

$99.00

Regular price

$109.99

Price

$69.99