Short description
Classic heart pendant with color photo
SECURITY
100% secure store
DELIVERY
Free delivery anywhere in Canada
Return policy
Quick and easy 10 day return
The Classic Heart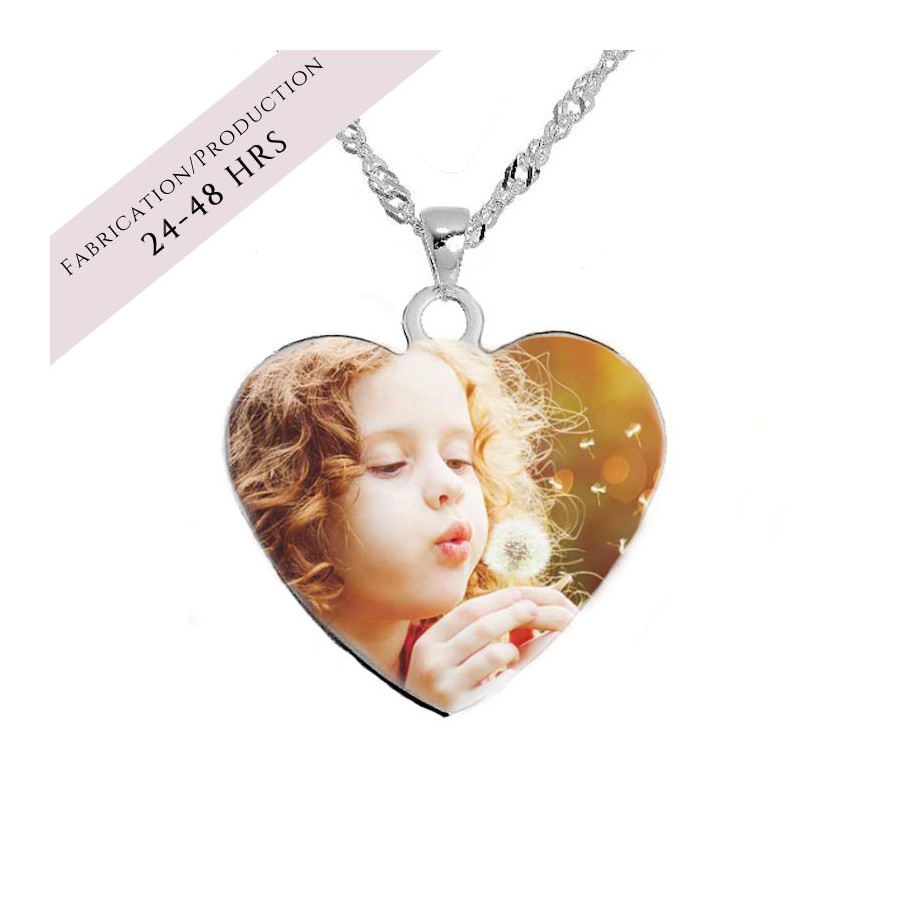  
Short description
Classic heart pendant with color photo
SECURITY
100% secure store
DELIVERY
Free delivery anywhere in Canada
Return policy
Quick and easy 10 day return
Product customization
Don't forget to save your customization to be able to add to cart
Customize
arrow_drop_downOverview :
Share your customization with your firends
Offer this unique souvenir with the photo of your choice. For a surprising, touching and personal gift. Carry with you a loved one, a beloved animal or simply a picture or drawing that represents you.
This heart-shaped pendant, representing love and harmony, will delight a loved one. Add the photo of your choice, a personal engraving on the back to remember a special moment or a missing person. This beautiful pendant comes with a choice of several different chains to create the perfect gift for everyone.
Data sheet
Product material

Stainless steel 316L

Pendant length

23mm

Width of the pendant

21mm
Regular price

$209.99

Price

$89.99

Regular price

$209.99

Price

$89.99