Short description
Personalized keychain with birthstones and engravings
SECURITY
100% secure store
DELIVERY
Free delivery anywhere in Canada
Return policy
Quick and easy 10 day return
The Family Keychain birthstone 5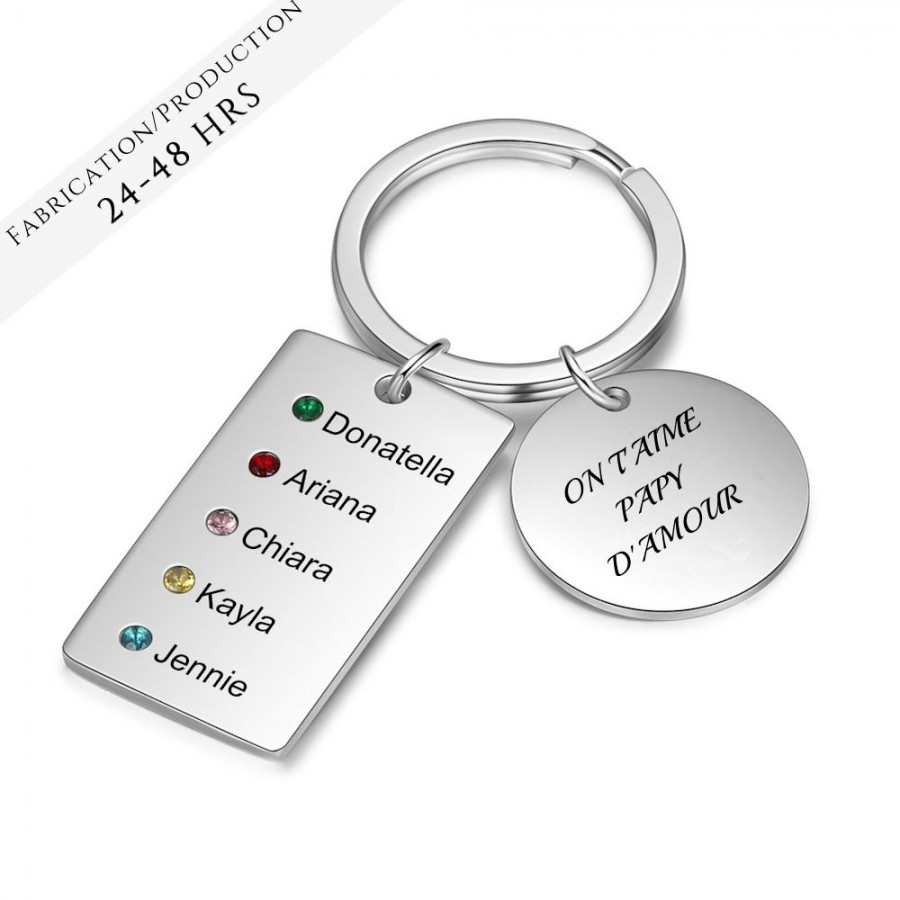  
Short description
Personalized keychain with birthstones and engravings
SECURITY
100% secure store
DELIVERY
Free delivery anywhere in Canada
Return policy
Quick and easy 10 day return
Product customization
Don't forget to save your customization to be able to add to cart
Customize
arrow_drop_downOverview :
Share your customization with your firends
A perfect gift for men and women. This key ring can be personalized with FIVE engravings and FIVE birthstones for a unique and original gift.  It can be given anywhere and on any occasion. To carry with you the ones you cherish. It is suitable for all women, men and teenagers. 
Personalized key rings are very touching gifts. Your personal engravings give a very personal touch to these gifts. They are sure to please everyone who receives them. For a unique and personal souvenir, it is the perfect quick gift for all important events. 
Data sheet
Product material

Stainless steel 316L

Precious stones

Zirconias Grade AAA
Customers who bought this product also bought: